APEX GREEN ROOFS
Our green roof project portfolio features over 100 eco roof installations ranging from 2.5" extensive green roof systems to rooftop gardens and amenity spaces requiring 4 ft of growing medium.
As a full-service green roof contractor, our team will:
Ensure best practices and innovative solutions are incorporated during the project planning phase
Facilitate all logistical needs during installation
Ensure a thriving living roof system by providing seasonal maintenance during the establishment phase and thereafter
Scroll down to see a few of our featured green roof projects or our galleries for examples of:
Commercial Extensive Green Roof Projects
Rooftop Gardens/Amenity Green Roof Projects
Residential Green Roof Project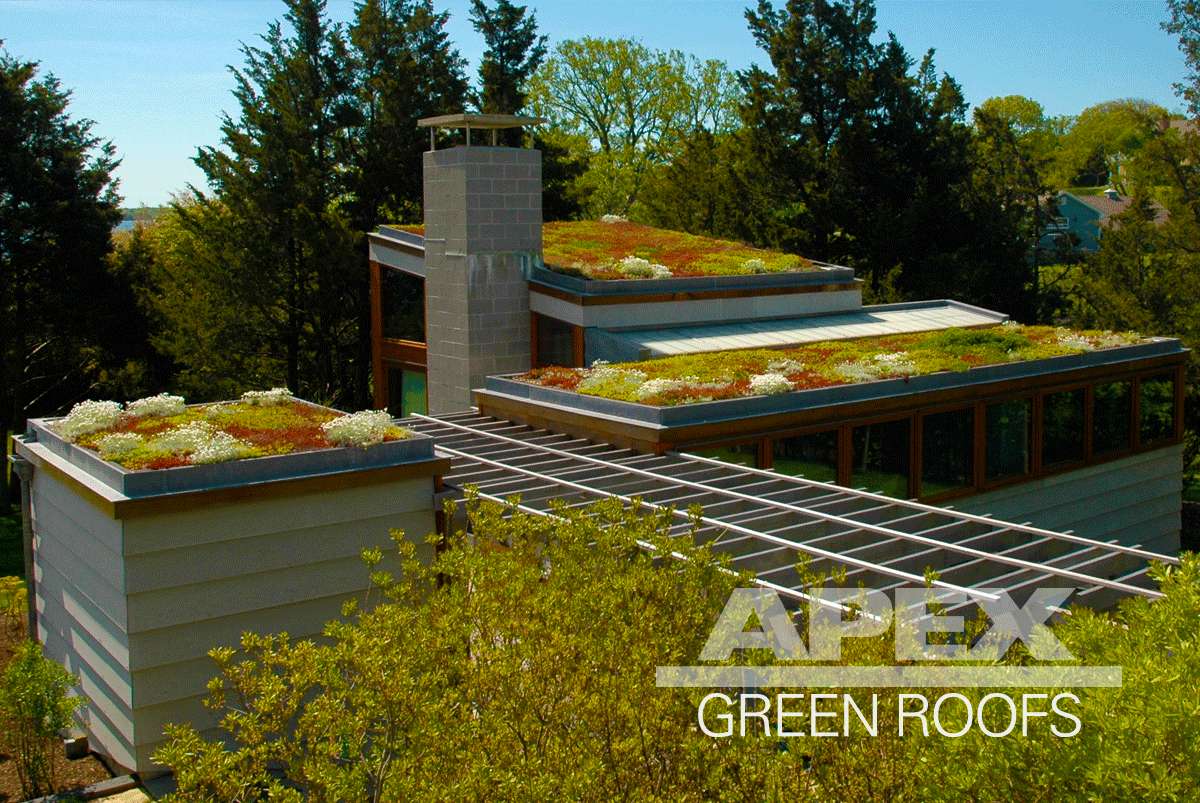 Batten Hall Harvard Innovation Lab Allston, MA
Chao Center Harvard Business School Cambridge MA
Hotchkiss Biomass Facility Salisbury Connecticut
Doane Stuart School Rensselaer New York
Guilford Sound Guilford VT
Harvard Business School Shad Hall Cambridge MA
The Archer Residences Boston MA Rooftop Garden
UPENN Law School Philadelphia Pennsylvania
Vassar Brothers Medical Center Poughkeepsie NY
The Moderne Condominiums Saratoga NY
Commercial Residential Amenity Deck with Green Roof
Natural History Museum of Adirondacks Lake Placid New York
101 Seaport Boston MA
Rooftop Garden/ Amenity Deck
Ankram NY
Residential Green Roof
Commercial Extensive Green Roof Projects
Rooftop Gardens/Amenity Green Roof Projects
Residential Green Roof Projects
CONTACT US
We can be reached by phone: 617-987-4230
Or Email: [email protected]
Learn more about the benefits of green roofs on our FAQ page.
See our Resources page for helpful links to FLL and ASTM Standards for green roofs.
View our diverse project portfolio of commercial, institutional and residential green roof installations.