UPENN Law School Philadelphia Pennsylvania
"The building puts an emphasis on integrating aspects of environmental sustainability, creating a healthy, light-filled indoor environment and reducing greenhouse gasses through energy-efficient design. One example: Golkin Hall's rooftop gardens not only provide attractive areas for student and faculty collaboration but also reduce the amount of storm water entering the city's combined sewer/waste water system, counteract the heat-island effect caused by conventional dark roofs." (Penn Law's Golkin Hall Awarded Gold LEED Status for Environmental Design, www.upenn.edu)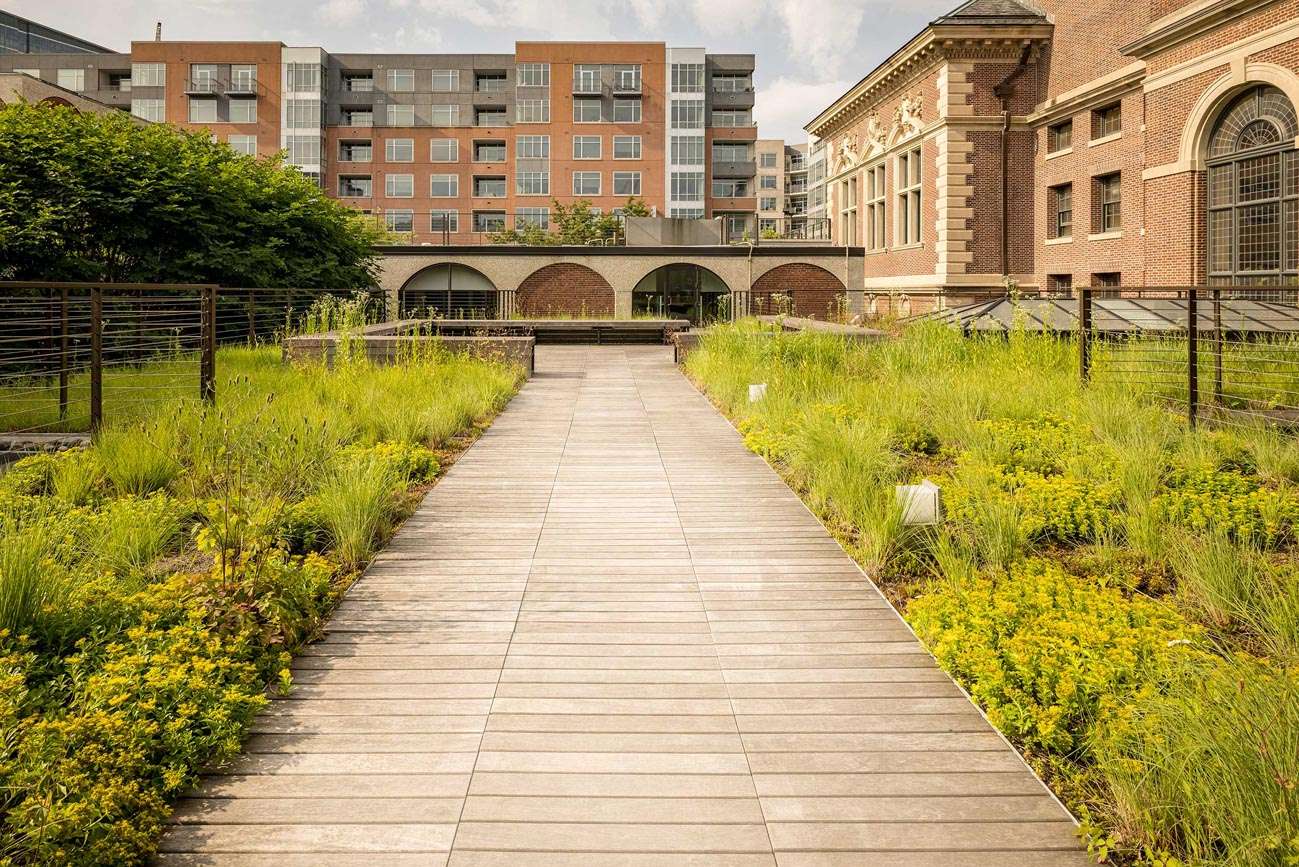 Apex Greenroof Installation Year:
2012
Owner:
UPENN Law
Location:
Philadelphia P.A.
Building Type:
Educational
Type:
7″ Intensive
System:
Semi-intensive and extensive dual media systems
Size:
10,275 sf
Slope:
17%
Access:
Accessible
General Contractor:
EDA Construction Company
Greenroof System:
Roofscapes/Roofmeadow
Waterproofing Manufacturer:
Waterproofing Membrane Contractor:
CONTACT US
We can be reached by phone: 617-987-4230
Or Email: [email protected]
Learn more about the benefits of green roofs on our FAQ page.
See our Resources page for helpful links to FLL and ASTM Standards for green roofs.
View our diverse project portfolio of commercial, institutional and residential green roof installations.