HARVARD INNOVATION LAB, HBS BATTEN HALL
The Harvard Innovation Lab was originally built in 1964 as the WGBH-TV studios. The television studios moved out 2007, followed by renovation years later (completion in 2011) and added to the Harvard Business School Campus.
The U.S. Green Building Council awarded the building a Gold LEED certification. Read the full case study.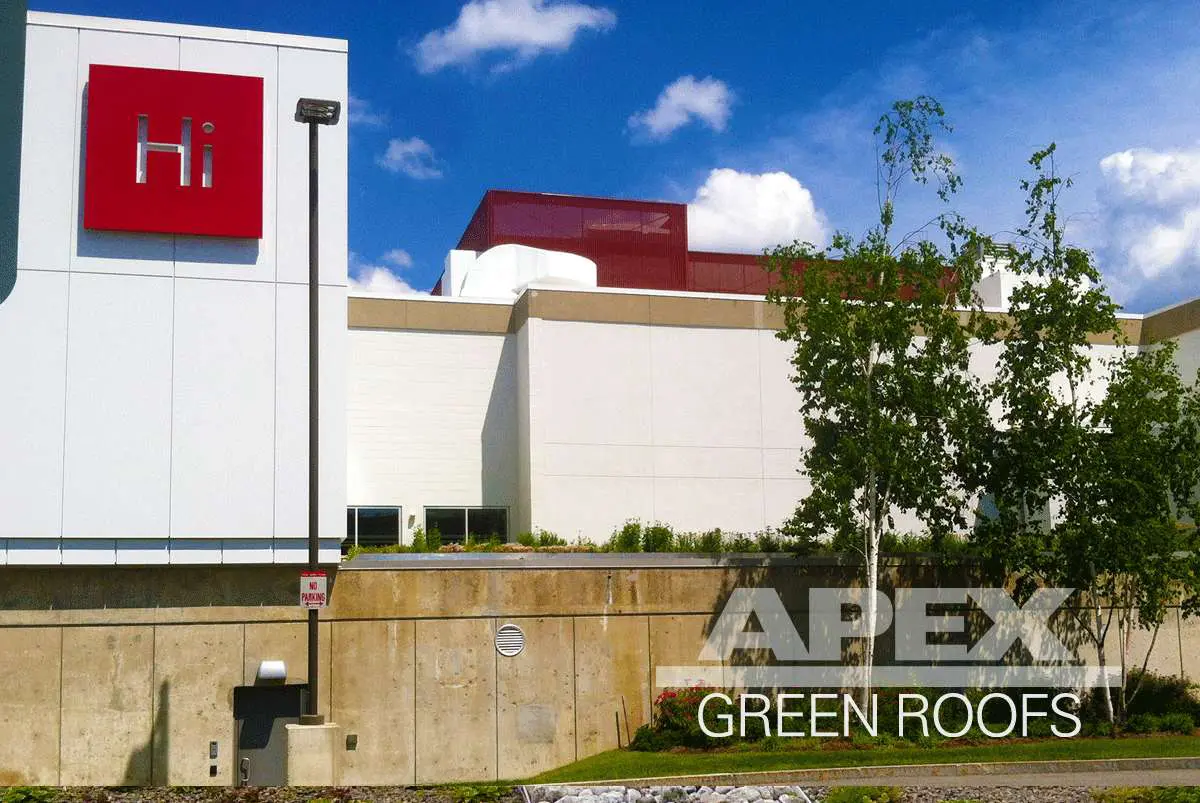 Apex Greenroof Installation Year: 2014
Owner: Harvard Business School
Location: Allston M.A.
Building Type: Educational
Type: 7″ Intensive
System:
Size: 2,875 sf
Slope: 1%
Access: Not Accessible
Architect: N/A
Greenroof System:
Waterproofing Manufacturer: American Hydrotech
Waterproofing Membrane Contractor:
CONTACT US
We can be reached by phone: 617-987-4230
Or Email: [email protected]
Learn more about the benefits of green roofs on our FAQ page.
See our Resources page for helpful links to FLL and ASTM Standards for green roofs.
View our diverse project portfolio of commercial, institutional and residential green roof installations.