APEX GREEN ROOFS
Apex Green Roofs Inc. was established in 2008 by Charlie Sinkler, a design/build professional with over 25 years of expertise in low maintenance and non-water dependent landscapes. Completing his first green roof installation in 2003, he and his team has since built over 100 green roofs from expansive urban commercial projects to remote private residential living roofs.
What inspired him? "My father worked in the wastewater treatment industry – through him I learned an appreciation of problems and solutions in dealing with stormwater management. Inspired by Germany's implementation of green roof applications as a storm water management strategy – it was a natural progression for me to bring these skills and knowledge to roof tops."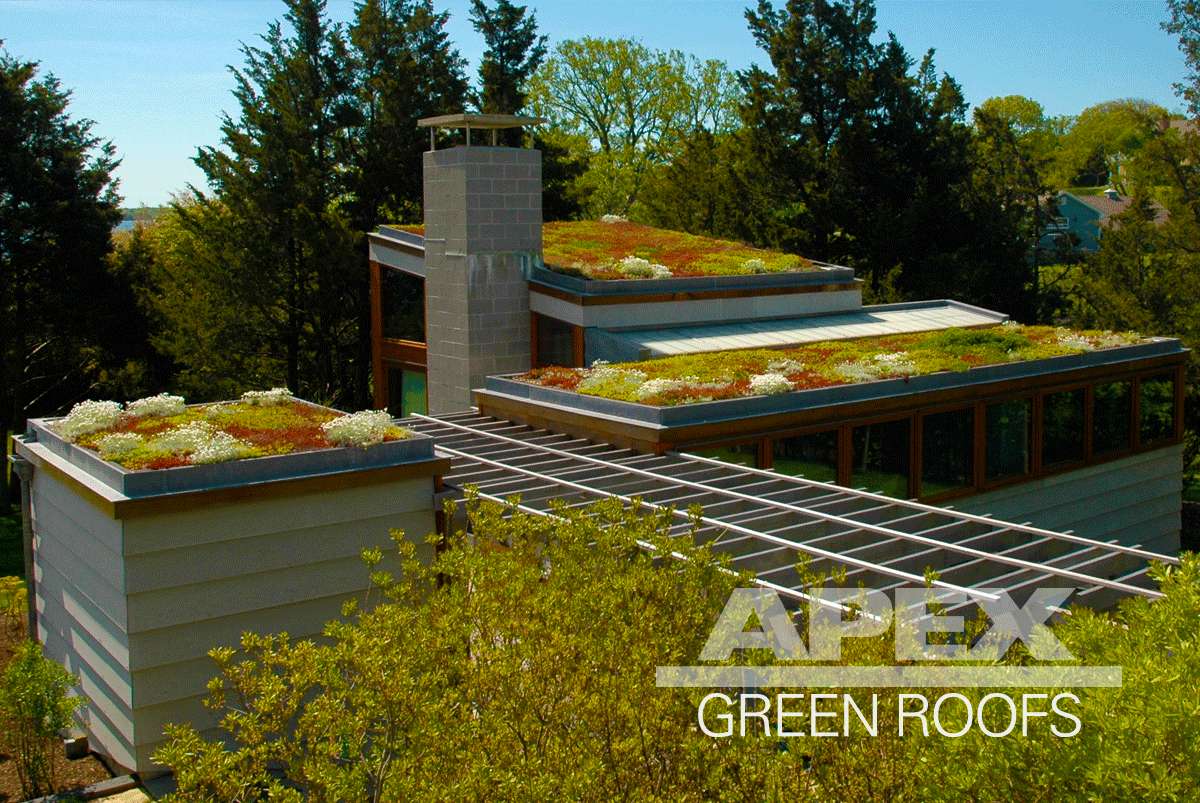 Apex Green Roofs provides a versatile green roof installation service. We work with large scale and small general contractors, architects, landscape architects, engineers, roofing contractors, developers, waterproofing manufacturers and homeowners.
Urban and rural locations
New construction and existing buildings
Residential, commercial and public projects
Commercial Extensive Green Roof Projects
RESIDENTIAL GREEN ROOF PROJECTS
Rooftop Gardens/Amenity Green Roof Projects
CONTACT US
We can be reached by phone: 617-987-4230
Or Email: [email protected]
Learn more about the benefits of green roofs on our FAQ page.
See our Resources page for helpful links to FLL and ASTM Standards for green roofs.
View our diverse project portfolio of commercial, institutional and residential green roof installations.