Natural History Museum of Adirondacks Lake Placid New York
The green roof at The Wild Center, Natural History Museum of the Adirondacks is located on a barrel roof. Due to the 5/12 pitch, this system required slope stabilization, but no drainage layer. The other side of the roof is covered with solar panels. The 4″ extensive vegetated rood was establsihed with sedum plugs.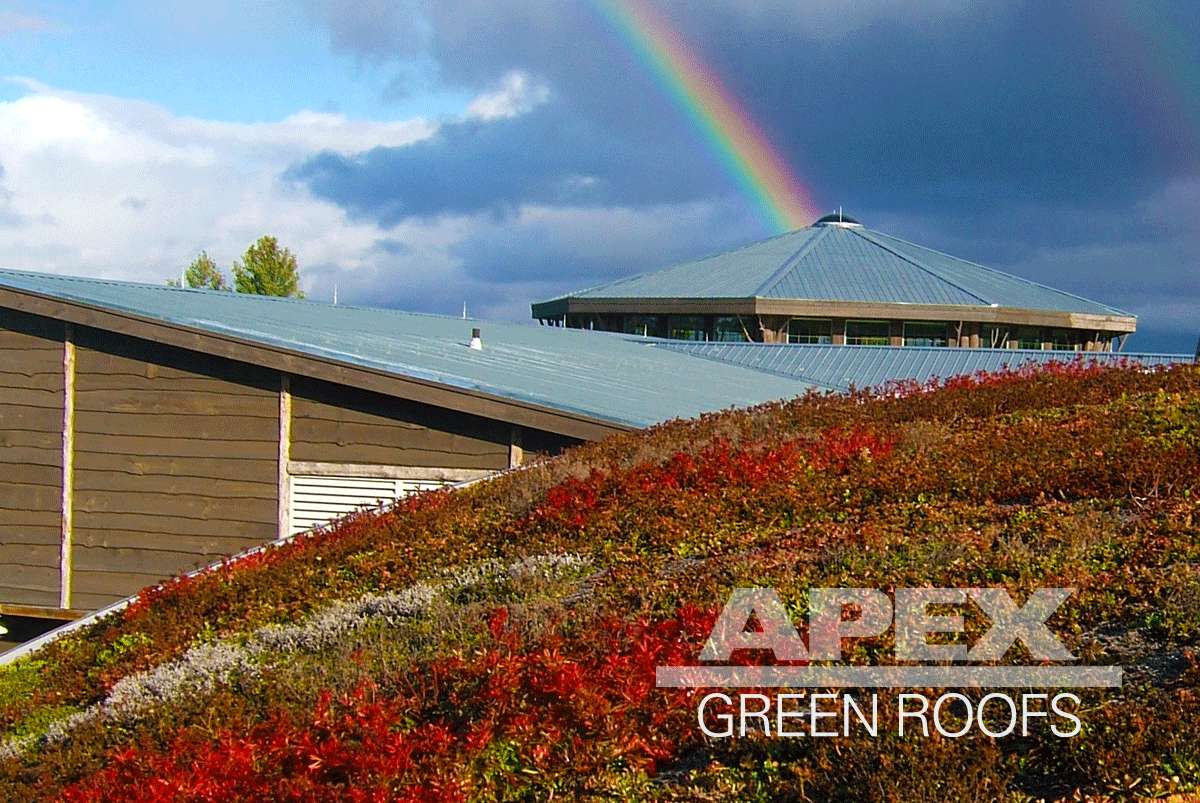 Apex Greenroof Installation Year: 2006
Owner: Natural History Museum of the Adirondacks
Location: Tupper Lake, N.Y.
Building Type: Museum
Type: Extensive
System: Single Source Provider
Size: 4,000 sf
Slope: 33%
Access: Inaccessible
Architect: HOK
Greenroof System:
Waterproofing Manufacturer:
Waterproofing Membrane Contractor:
CONTACT US
We can be reached by phone: 617-987-4230
Or Email: [email protected]
Learn more about the benefits of green roofs on our FAQ page.
See our Resources page for helpful links to FLL and ASTM Standards for green roofs.
View our diverse project portfolio of commercial, institutional and residential green roof installations.