Residential Eco Roof Gloucester MA
Installed in 2011 and a current green roof maintenance client: a private residence in Gloucester MA overlooking Folly Cove. With a 12″ dual media system of drainage and growth media, the undulating living roof blends into the landscape where the vegetated roof meets the ground level landscape.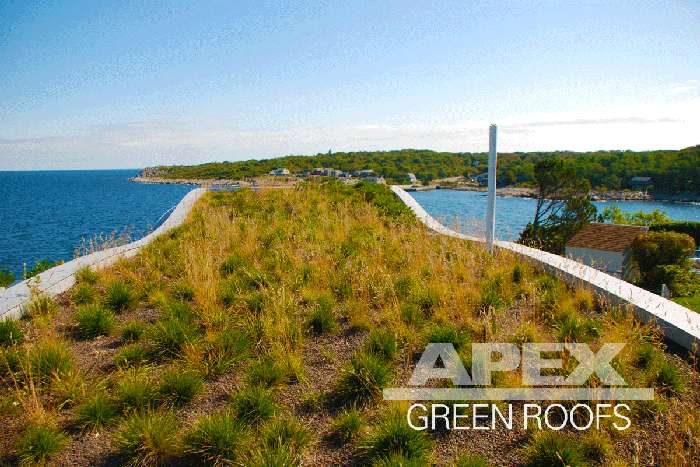 CONTACT US
We can be reached by phone: 617-987-4230
Or Email: [email protected]
Learn more about the benefits of green roofs on our FAQ page.
See our Resources page for helpful links to FLL and ASTM Standards for green roofs.
View our diverse project portfolio of commercial, institutional and residential green roof installations.