HARVARD BUSINESS SCHOOL CHAO CENTER, CAMBRIDGE M.A.
Harvard Business School opened the Ruth Mulan Chu Chao Center in June 2016. It is part of the Executive Education Complex and is the first building on campus named after a woman and an American of Chinese descent.
The building is Gold-certified LEED and features a usable vegetated roof space featuring perennials and herbs. Apex Green Roofs installed the Chao Center green roof in the spring of 2016 and continues to maintain this beautiful 'country garden' style roof deck.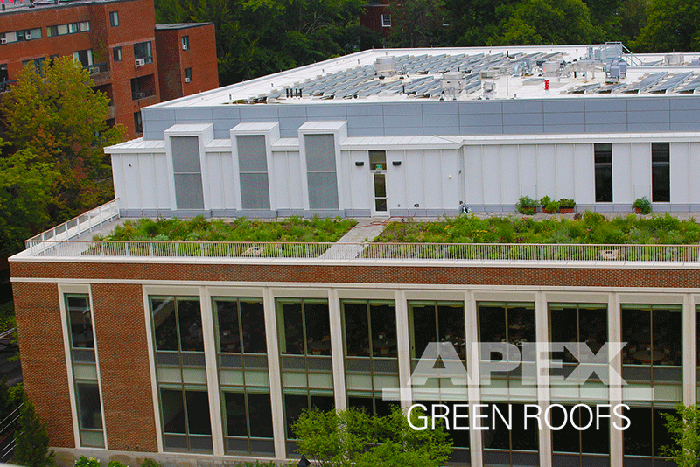 Apex Greenroof Installation Year:
2016
Owner:
Harvard Business School
Location:
Cambridge MA
Building Type:
Educational
Type:
Extensive 8″ depth
System:
Size:
2,117 sf
Slope:
Access:
Usable Space
Architect:
N/A
General Contractor:
Gilbert & Becker
Greenroof System:
Zinco
Waterproofing Manufacturer:
Waterproofing Membrane Contractor:
Greenroof Installation:
Apex Green Roofs
CONTACT US
We can be reached by phone: 617-987-4230
Or Email: [email protected]
Learn more about the benefits of green roofs on our FAQ page.
See our Resources page for helpful links to FLL and ASTM Standards for green roofs.
View our diverse project portfolio of commercial, institutional and residential green roof installations.