Four Seasons Hotel Boston MA
Type: Commercial Semi Intensive green roof
This project was not built by Apex Green Roofs, but has since become a success story in green roof revitalization. The green roof was designed to have stripes of blue-green and yellow-green species. The design had an immediate visual impact, but required extreme maintenance to stay in keeping with the design. The project was improperly maintained for several years and the vegetation on this green roof became dominated by a single sedum species along with a number of vigorous weeds. Apex Green Roofs came up with a plan for increasing plant diversity, decreasing maintenance demands and eliminating the weed species. Over the course of 2 years the green roof went from a liability for the hotel to an amenity that customers frequently comment on.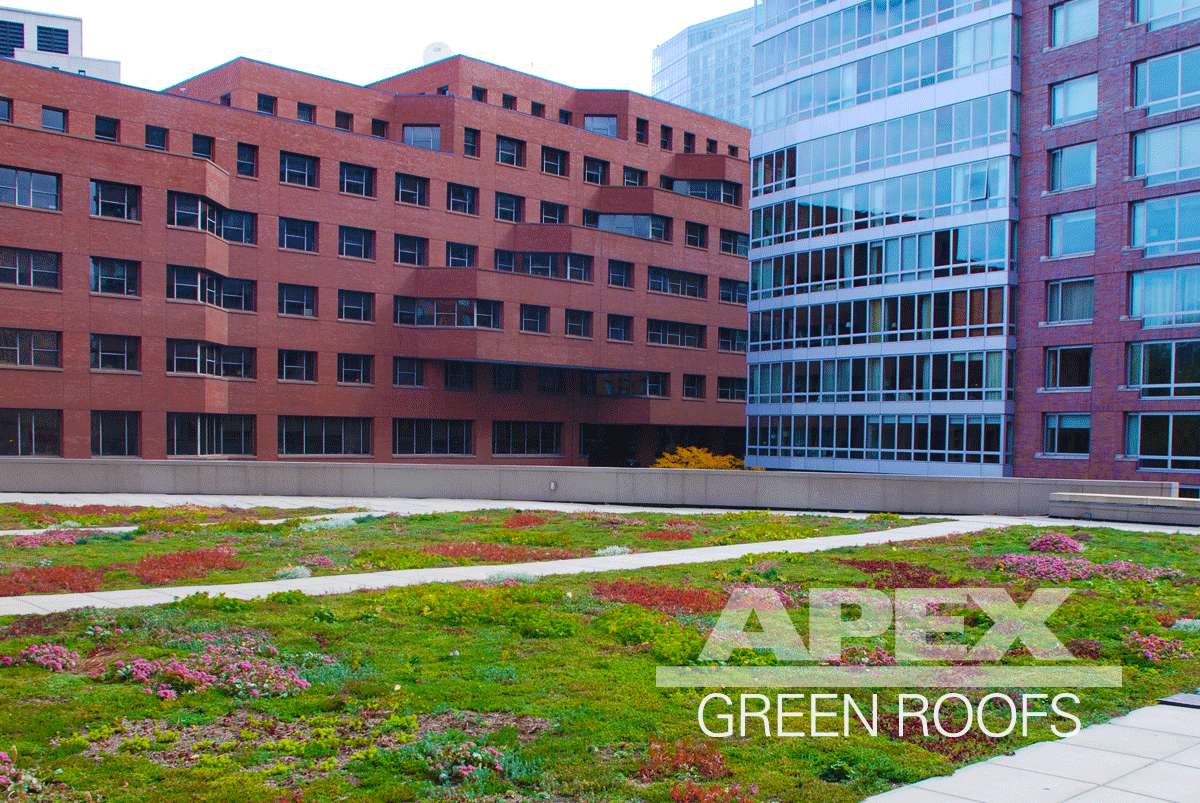 Apex Greenroof Installation Year: original installation 2002, Rehab by Apex Green Roofs 2008
Owner:
Location: Boston M.A.
Building Type: Hotel
Type:
System:
Size: 9,000 sf
Slope: 1%
Access: Private access
Architect:
Halvorson Design Partnership
Greenroof System:
Waterproofing Manufacturer:
Waterproofing Membrane Contractor:
Greenroof Installation:
2008 Apex Green Roof rehabilitated original 2002 installation
CONTACT US
We can be reached by phone: 617-987-4230
Or Email: [email protected]
Learn more about the benefits of green roofs on our FAQ page.
See our Resources page for helpful links to FLL and ASTM Standards for green roofs.
View our diverse project portfolio of commercial, institutional and residential green roof installations.